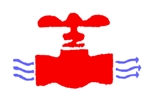 Southwest Plumbing Services Inc.

Southwest Plumbing has been designing and installing complete plumbing systems in homes and businesses for 28 years. Customers include discriminating local individuals, businesses, some of the nation's largest developers and quality general contractors. We have installed plumbing in thousands of homes and commercial properties throughout south Florida. Management, office and field staff has vast experience in all phases of residential and commercial construction. We are licensed plumbers, LP, natural, and medical gas certified. We can assist you with the design and installation of your next project. Please take a look at the adjacent slide show featuring many of our current, recent, and significant homes, businesses, communities and public facilities. A complete list of current references is available upon request.

Laboratories

Single Family

SimpleViewer requires JavaScript and the Flash Player.
Get Flash.
State Contractor's License # s

CFC037090

CFC1425684

CFC020301

Southwest Plumbing Services Inc.

12925 Sw 134th Court

Miami, Fl. 33186